Search All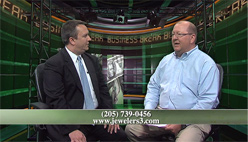 SEE ALL VIDEOS


CHOOSE YOUR CUT
Three Regular Guys With A Whole Lot Of Great Jewelry!
That's not just our motto- it really tells you a lot about our company and the way Frank, David and Jason Jones run Jewelers3. We are 3 very regular guys who happen to have been in the fine jewelry business for an incredibly long time. You are sure to find our low-key attitude a breath of fresh air.

Have a question? Ready to order?
Call us at 205-739-0456
Phone Hours: Tues-Fri 10AM - 6PM Central Time
Sat 10AM - 4PM Central Time